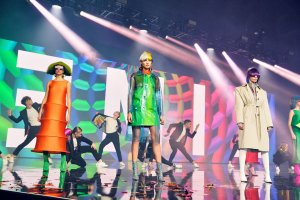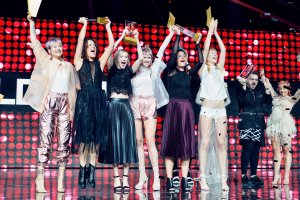 VIENNA (September 24th 2019). – Vienna will be the world capital of hairdressers on 29 and 30 September 2019. More than 3000 participants from over 40 countries meet at the Reed Messe Wien & Congress Center. In addition to the presentation of the new collection and extraordinary shows, internationally renowned hair stylists will present the latest hair and product trends to the participants. The core piece is the presentation of the new Goldwell Couture Collection 2020.
The heart of the event is the Color Zoom Challenge, where hairdressers from all over the world interpret the Color Zoom collection of 2019 and show their creativity. The starting point is the 2019 collection, called REMIX and is inspired by Pop Art. It is characterised by strong colours, sharp contours and sharp contrasts.
Election of the Goldwell Coutoure Collection 20020
The competition starts already in spring and the three best of each country are qualified for the grand final taking place on the first day. At the gala show in the evening the three winners will be awarded and become part of the team of stylists working on the 2021 collection. The first day will end with an after show party taking place at the Messe Wien.
A masked ball in the Hofburg Vienna will conclude the Global Zoom Event 2019 on the second evening.
Most important Event for Kao Salon Division
The event is the most important event for the Kao Salon Division, where stylists meet, exchange ideas, develop new ideas and inspire each other. Coty Cauts, President Kao Salon Division, about the Global Zoom Event at Messe Wien Exhibition & Congress Center 2019: "One of our major goals is to continually develop and improve the event. In Vienna, we want to inspire our stylists, provide them with creative input, and help them find ways ensure their businesses thrive. We want to show them that we are proud that they are part of the Kao family."
Martina Candillo, Director Congresses & Events, Messe Wien Exhibition & Congress Center adds: "Due to the versatility of our venue we offer the right space for trade shows, congresses but also events of different kinds. Therefore, we are extremely happy that we are able to offer the perfect ambiance for the Global Zoom Event 2019.  The event at our premises as well as the gala show will provide unforgettable memories to all participants."
Kao has been founded in 1887 in Japan with the intention to enriching people's lives. Today, Kao employs 33,000 people worldwide. The Kao Salon Division with its brands Goldwell, KMS, Oribe and Varis, one of the four pillars of the company, is the fourth largest beauty company in the world.
Photo: At the gala show in the evening the winners will be awarded
© photos: Kao Salon Division
Press contacts:
Christiane Förster, Head of Brand Communication, Kao Salon Division
Tel.: 0049-6151-3960-203
Paul Hammerl, Director Brand PR Reed Exhibitions Österreich
Tel.: 0043-662-4477-2400
paul.hammerl@reedexpo.at